Meditation on Morocco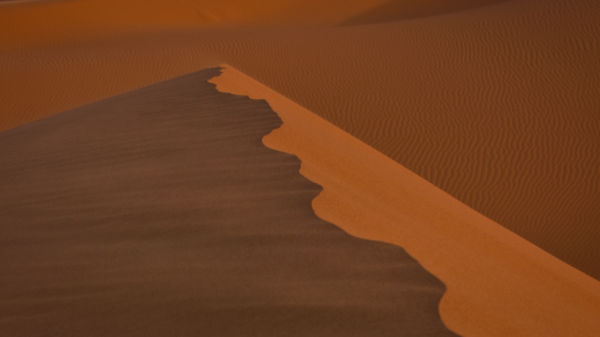 I'm going to Morocco. I can feel it humming on the periphery. The cadence of languages I don't understand, the whisper of people I've yet to meet.
   I grew up watching my father's ancient projector flood the opposite wall with light; photos of India and a Berber girl in a blue and gold tunic, eyes furrowed against the hot sun. I grew up between two pink cities and the clack of a slide tray edging perilously higher on its noisy ascent, a snapshot paused for a moment, then abruptly gone, the next slide fired into the gate, wiping the wall in it's colours. A conjuring trick.
_ _ _
   At 6.25 am, on the 14th April 2014, I flew out from Gatwick carrying with me my Canon, a 70-300mm f4-5.6, a 50mm f1.4 and a Tokina 11-16 f2.8, plus polarisers, tripod and remote trigger for good measure. My destination was Marrakech-Menara Airport, with the plane due to arrive in at 10.05 am. After that would begin nearly two weeks of exploring Morocco, looping east out towards the edge of the Sahara and the Merzourga Dunes before returning via Skoura to the chaotic bustle of Marrakech once more. It was back in 2012, following my return from working in Sydney, that I first decided I wanted to visit Morocco for myself. Now, finally, I was on my way.
     Following an early arrival and some bizarre immigration queueing, it was up nearly 3000m over the Atlas Mountains headed for Ait Benhaddou. Over the course of the next ten days, I would see the sun rise and set over ksars, mountains, desert, rocky cliff faces and palms. Arabic, Berber and French mingled in an endless dance and the adhan echoed down valleys of red rock in melodic canon. I was invited into the homes of strangers who shared their culture and cuisine with much generosity and humour.
Thank you to all who made it such an unforgettable experience: Rose and Mohammed, the Snake Charmer, the Weaver and her two daughters, Zara and Radir, Mohar and Sayeed, Yousef, Ashmira and the children, the nomad shepherd met whilst crossing the Atlas Mountains who shared the joy of a new born lamb, the fierce looking old man pushing his bike who stopped to offer us tea, the nomad family at Todres Gorge, Rabha and her amazing bread, Ahmed and his camels, the Gnawa Musicians, Laila and her tarte au citron, and all the others who shared their time, culture and hospitality. And the biggest thanks go to four people, Darren and Naima, and Wendy and Mark. Shukran. Thank you for bringing about a hugely special ten days, and for being wonderful people to travel with.
To see my full portfolio, please click here.
Update: My photos have since gone on to be published on the National Geographic website and in The Telegraph.